Confidence at Hyundai dealers' fingertips
admin

December 2, 2016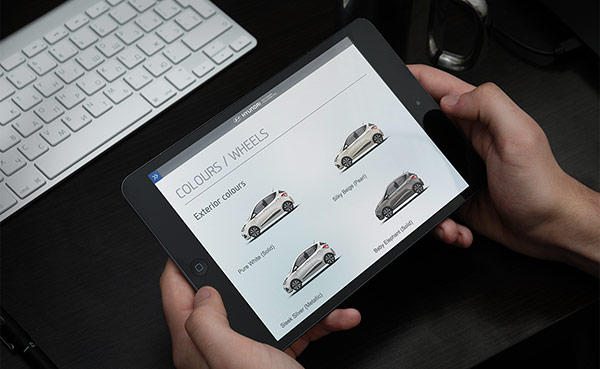 mediaman developed a Confidence Book for Hyundai – an important step in digitizing its sales channels.
In the past, Hyundai sales people had to search for selling points and product information in different printed handbooks. Now, Hyundai Motors Europe is rolling out the digital Confidence Book, a web app developed by mediaman, providing up-to-date product information, technical data and sales pitch support.
The Confidence Book is optimized for all screen sizes. While the Hyundai Sales App focuses on usage during a customer conversation, the Confidence Book has the specific role of keeping sales people informed and building their knowledge – and confidence – before they talk to prospective buyers.
mediaman created concepts and design for the Confidence Book and developed the app to be responsive across all devices. The underlying challenge was being able to roll out the app to all European markets, along with the depth of data per model.
The success was immediate. Much faster availability and increased timeliness of data reinvigorated dealerships and brought significant cost savings compared to the previous, paper based handbooks. A perfect win-win solution: saving costs and better service.