Anmum China – Digital All Round Package
admin

December 2, 2016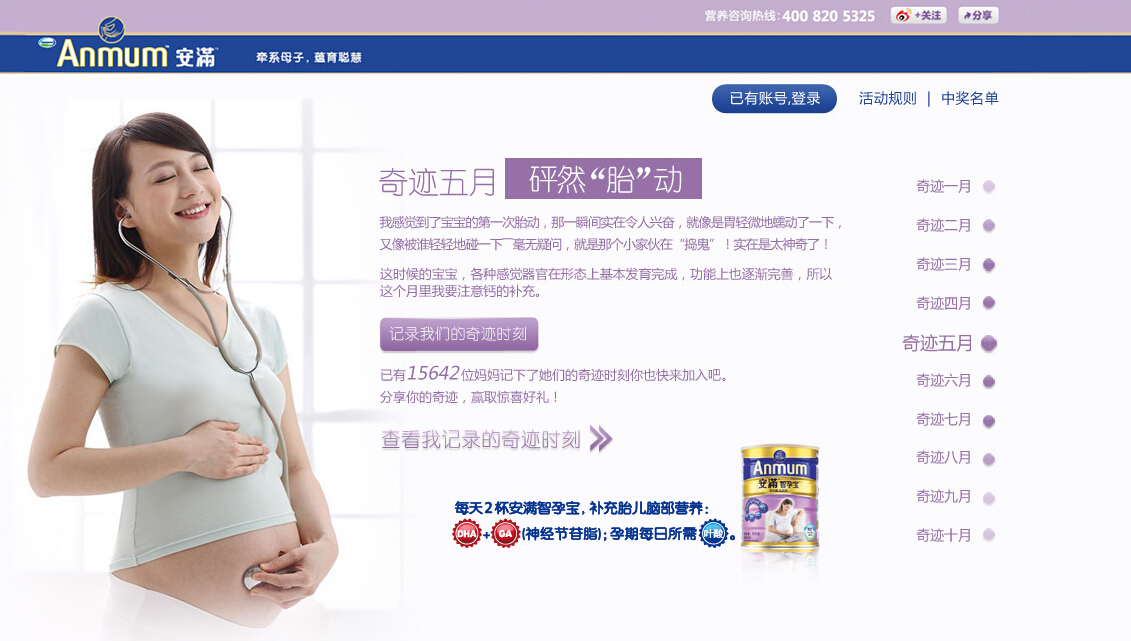 As a subsidiary of New Zealand's dairy giant Fonterra, Anmum is a brand for milk powder that is committed to the health of pregnant women and infants. Anmum's milk powder is formulated with essential nutrients and developed by nutrition experts at Fonterra's headquarter in New Zealand.
mediaman worked with Anmum China to create a digital brand strategy in order to make Chinese mothers aware of healthy milk choices and to strengthen Anmum's digital brand awareness and brand communication. Therefore, mediaman carried out Anmum's official Chinese website, online campaigns and their e-commerce activities.
After deep research and careful preparation, a nutrition expert team produces Anmum's formulated milk powder. Currently, there are three types of milk powder available: Anmum Materna (for pregnant and breastfeeding women), Anmum Infacare (for 6 to 12 months old infants) and Anmum Essential (for 1 to 3 years old babies).
mediaman created a lively brand image with a valuable content strategy, starting from brand history, the promotion of essential nutrients like DHA+GA, to the fully controlled and managed supply chain and all product descriptions. The website helps Chinese mothers to learn more about the brand, its products and finally to trust Anmum's products.
Moreover it helps mothers to learn more about the topic parenthood, by interactive communication and different kinds of online activities. Interactive activities such as 'points for gifts' or 'miracle moment' educate, support and give useful tips to mothers during pregnancy and breast feeding – so that they can take better care of the baby and themselves. At the same time, it helps soon-to-be mums to understand relevant information about pregnancy and helps them to prepare for it.
In order to meet the increasing demand, mediaman built Anmum's official online store on different e-commerce platforms in China. Therefore, mothers can also trustfully order Anmum products online. Together with Anmum, mediaman will continue to provide more nutrition support for Chinese mothers and children.