App Logo Design Ideas
admin

December 2, 2016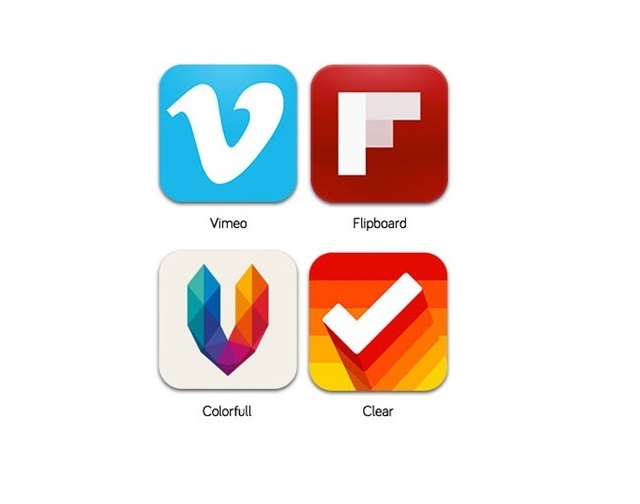 When it comes to new Apps, the logo is the user's first impression of a brand. It is fundamental to express the App's brand and product image as well as its information in a short and snappy way. Using just a standard or a unique design for your App logo is an important decision that can make the difference of standing out from the crowd or being only another one of many. Instead of discussing design specifics or size issues, I will tackle the angle of how to come up with good design ideas.
1) Research
At this point, it is not about spending several days on market research and coming up with a in depth report, it is rather about exploring the different kinds of App logos that are out there and getting an overall idea of the market. Although the positioning of each App is slightly different, current design trends are very similar and existing products can provide valuable insights and inspiration for your own creation. It is necessary to first distinguish your brand and product position and also to consider its future development. That means you have to take into account the long-term product positioning and how it will develop. Besides that, nowadays it is essential to communicate with customers. One way is involving your customers in the project. With constant communication, feedback and confirmation they can help you to finalize a suitable and trendy design.
2) Keyword Selection
After defining your brand and product positioning, it is time to brainstorm: There must be a lot of words coming to your mind when thinking about your App. You should write them all down and then do some heavy thinking. Extract the most valuable keywords in the end.
3) Graphic Design
Starting from the selected keywords, you should take out pen and paper to start sketching, consider design elements such as font or graphics. Many designers like using Photoshop or Illustrator in the early stages of the design, in my opinion it's a waste of time using programs before figuring out what you really want to do. The sketch should be rough and only define the logos outlines. Keep in mind, that the size of an App logo on a mobile is only as small as your fingertip. Don't include too many details, it is difficult to tell a whole story on such a small graphic. After designing more elements, a very short content can be added. At the end you can select 1 or 2 favorite sketches for production.
4) Design Style and Color Scheme
After having a direction of your design, you can consider the design style next. Usually, the App logo's design style and color scheme is done accordantly to the Apps page itself. The consistency of an overall style is important: Ultimately your users will open the App by hitting the App logo, and there should be a connection between the App and the logo. Designers have to keep that in mind in order to provide the user with a whole, consistent and interrelated experience. Another important factor is the question of who the product targets. Different groups of users require different design styles. The style for kids or mothers for example would have to be suitable to their needs and wants. The bottom line is that color and style are inseparable and have to go very well together. Currently, the most common colors used in App logo designs are: blue (twitter, facebook, 36Kr), red (zaker, changba, NetEase Music, JD), orange (58, dianping, tudou, UC) and white (youmi, IOS calendar, QQ). But be aware that using too many colors in your logo might not be a good idea.
Speaking of matching design style and color, I have to mention the App "Monument Valley". It is a puzzle game, developed in 2014: Players maneuver and adjust architecture to guide "Princess Ida" through a beautiful game world. The App is praised by many users because of excellent pictures, tricky puzzles and innovative geometry. Its logo shows the image of Princess Ida, standing on a building. Her figure is surrounded by a soft dimensional background and gives users a great visual experience. From the logos graphics, design to matching color – the entire application is unified with a consistent design style.
Sticking to those four basic ideas will help you to create an outstanding App logo. The design will be smooth if you clearly understand your Apps purpose, its brand/product positioning and your customers needs. Make sure to reflect that on all sketches. In a design process intuition and inspiration can generate unexpected results. Remember also, that the design will be the face of your App to users who are ultimately your customers.