b2b WeChat: DuPont Nutrition & Health China
admin

December 2, 2016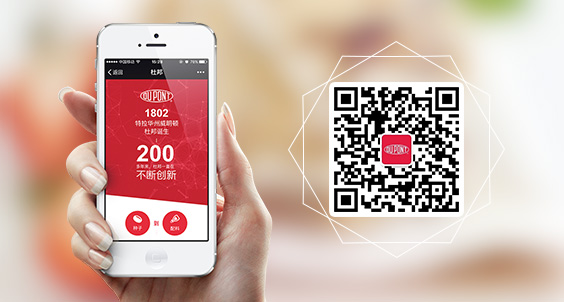 WeChat's ongoing popularity in China attracts more and more b2b companies to open official accounts. mediaman has just launched a WeChat channel for the DuPont™ Danisco® range of food ingredients, focusing on brand and product information, and illustrating DuPont leadership in the food ingredients industry.
On the functional side, the DuPont WeChat account provides information based on keyword input and contact options. mediaman manages the content strategy, branding and technical support, and is also responsible for maintaining content.
As the channel starts to gain traction, more features are expected later this year. To subscribe to the DuPont Nutrition & Health WeChat, search for "杜邦营养与健康" or scan the QR code in the picture above.