game changer – Insights into the global FinTech industry
admin

December 2, 2016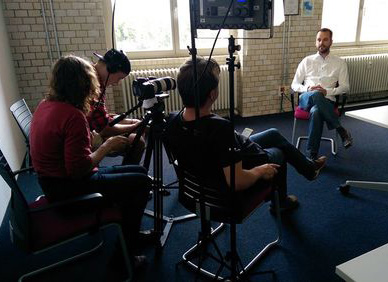 Some call FinTech the banks of tomorrow and question the future existence of the banking system. Others hold that FinTech will never be able to grab the bank's spot. Only on one thing they all totally agree: FinTech is changing the industry!
There's no doubt: FinTech startups move with the times. By having extensive know-how in technology and a feel for current customer demands, they make banking and insuring easy as pie and accessible for everyone. Banks, however, are based on profound knowledge and experience. They have better access to licenses and the big money for corporate business. Thus, both have their expertise. Will there really be an "either or"?
Armin and Niclas Bieser wanted to find out more about this. They were traveling around the world to speak with the people who are shaping the FinTech industry at this pivotal moment. The outcome of their journey is an hour-long, high-quality documentary starring FinTech experts from influential cities like New York, London, Amsterdam and Berlin.
If you want to stay up-to-date about the documentary's development sign up on the website and get a first glimpse of it here:
[ game changer ] – A look at the growth of the global FinTech industry.