Lead generation in China for Mercedes-Benz
admin

December 2, 2016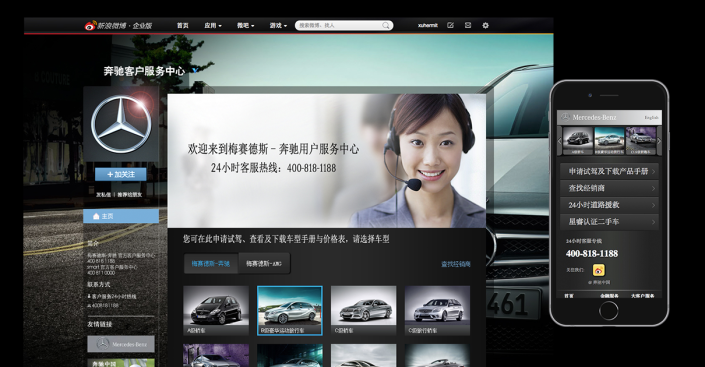 The Contact Center
China is a key market for Mercedes-Benz. By localizing digital communication and creating a market-specific platform to generate online leads, mediaman actively supports the development of this market. The interface makes the enquiry process more efficient by requiring only information that's useful to the marketing team and tailored to local user habits.
mediaman created a simple and efficient solution for Chinese prospects to submit online enquiries. The focus was on the user experience and the unique needs of the Chinese market. The platform needed to generate qualified leads worth following up, integrate easily with the rest of the online world of Mercedes-Benz, and be flexible enough to adapt to ever changing user needs in China.
More Than A Service
Based on a multi-layered market analysis of prospects and current owners, mediaman identified essential needs of Chinese users in their decision making process. The Contact Us minisite fulfills these needs: a comprehensive enquiry platform allows users to submit a contact request with only a few mouse clicks. The minisite is easy to connect to, and it integrates seamlessly with other Mercedes-Benz applications and platforms.
The Contact Us minisite provides a consistent interface to collect and process customer enquiries in a cost-saving way as well as pre-qualify potential leads. But it also helps the marketing team learn more about their customers' preferences and the impact of their marketing activities.