Marketing experts speak at European Chamber Event
admin

December 2, 2016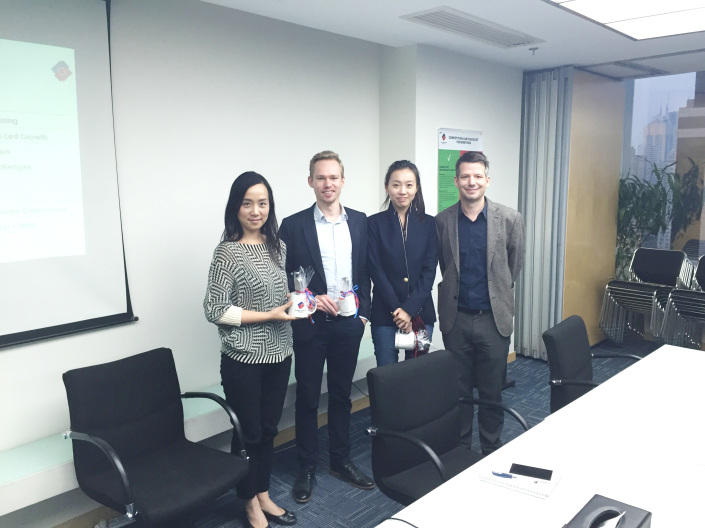 "Content Marketing: Building brand equity through curated messaging"
In today's digital world, consumers have become more difficult to reach with traditional marketing measures. Instead, marketers are challenged with creating and distributing valuable, relevant, and engaging content in order to attract their audience and drive them towards a profitable action. Content marketing can be powerful when executed properly from strategy through to conversion. However, many companies are struggling with defining a content marketing strategy and executing it via various formats and channels.
In a seminar at the European Chamber, three marketing experts helped to demystify the concept of content marketing by showing case studies on how a successful strategy is put into practice, which tools and channels have proven to be most effective, and how a target audience can be engaged and retained.
Cindy Zhang, Head of Communication at Stora Enso, shared her experience in content branding via owned media. The Dutch marketing expert and CEO of Tomorrow China, Rogier Bikker, explained to the audience how to create a brand the Chinese love. And Claire Yan, Founder of the digital marketing agency Brand Town Communications, focused on the characteristics of WeChat and its application in marketing strategies.
The event took place on 3rd November at The European Chamber Shanghai Office and was moderated by Florian Zeim, Managing Director of mediaman Shanghai and Vice Chairman of the Marketing Forum, European Chamber.