Mirae Asset USA: Website Relaunch
admin

December 2, 2016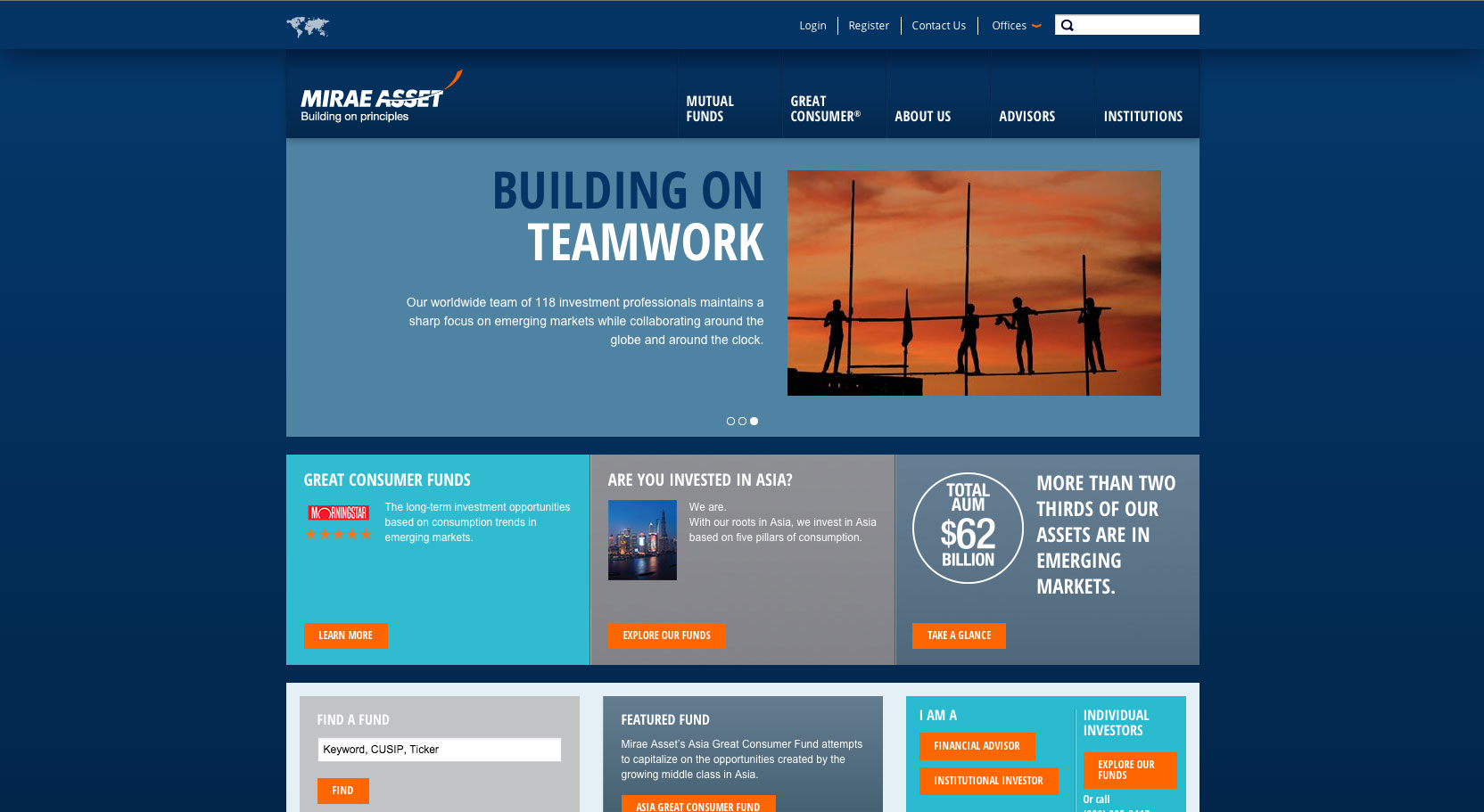 Mirae Asset invests in top notch insights
Mirae Asset's new website has one goal: to help internal wholesalers build and maintain contacts to financial advisors. This project benefited from mediaman's experience creating smart user experiences for the financial industry; with easy to use and effective tools for contact generation and storytelling, which convinces more advisors of Mirae Asset's capabilities.
The new website supports the South Korea based company in establishing itself as the expert for Emerging Markets in the USA. The site not only generates new leads but also delivers conversation starters for wholesalers, helping them to build and maintain relationships with financial advisors.
Mirae Asset's website now tells the company story, supported by facts in each article, each image, each info graphic and statistic. Its modern tile design and filter options draw visitors into Mirae Asset's market and investment insights, as well as exclusive expert opinions. Thanks to an optimized user experience and graphic design, crucial fund information like performance or portfolio allocation is easily accessible and never more than one click away.
The US website is successfully supporting the Mirae Wholesalers. mediaman is now rolling-out refreshed sites for Mirae Asset Europe and Hong-Kong.