Mobile Payment – Did western companies forget the user (experience)?
admin

December 2, 2016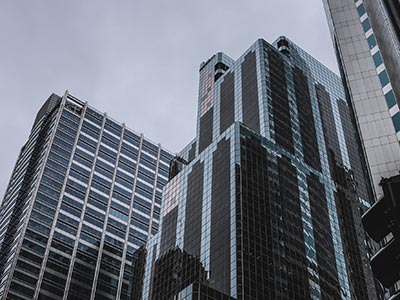 Implications and potential learnings from millions of active mobile payment users.
Some experts might argue against or doubt that (mobile) payment solutions are at all comparable across borders. Since every person strives for convenience and ease of use, I argue one can compare mobile payment solutions in their essence easily and will come up with a comprehensive argumentation build upon use cases.
People in Kenya's rural areas had the need to send money conveniently to their relatives, friends and others over long distances and there simply was no proper (retail) banking infrastructure in place. It comes as no surprise that mobile payments were gratefully accepted here straightaway and Safricom reports penetration rates close to 80%.
What about us in western regions? Do we not want exactly the same seamless transfer and handling of money as made possible by M-Pesa in another region? – Of course we do and that is why Venmo (PayPal) and similar solutions were launched in western countries rather successfully, as well.
But here comes the catch: we still do have a working (retail) banking system in which we kind of trust. At least more than those hippies from so called FinTech startups. So there goes the immanent need and with it the use case, since it is just not relevant enough for the masses to make much of a difference.
Let's jump from Kenya to a quasi developed country – China.
So how did Alipay manage to attract not only people from rural areas but also from very well developed 'international' cities like Beijing and Shanghai? – Simple, they focused on use cases and how to make people's life easier and more convenient. No one wants to pay in the first place; therefore all a (mobile) payment solution provider has to do is to make it as seamless and straightforward as possible!
Sure, one could obviously still come back and argue that there was and is a totally different development taking place in China with regard to digital and mobile adaption, political and systemic surroundings etc. But does this strengthen the case from a European perspective? I beg to differ: just about 35 years ago China started to open up and still has a system based on socialism with Chinese characteristics in place today which was 'written to death' by so many smart people before and still survived all political and economical downs so far.
To not get stuck with the market surroundings (since they are not relevant for my thesis) let me just state two facts:
Real-time national, inter-banking transfers are totally normal here (that caused and is causing huge arguments between banks and the EU politicians regulators and is NOT in place nationally or transnational)
Mobile banking actually deserves it's name here and you can e.g. get money from an ATM without the need for a plastic card (I know, so not possible in the EU – security reasons I believe)
So innovation is already present in the east and what are we doing in the west? Right, nearly forgot that there is still the same old technological discussion going on. Topic: how awesome or not the 'tuned' 80's RFID (Radio-Frequency IDentification) technology which we call NFC (Near Field Communication) today really is. And no – NFC is not a use case, in fact no solution to any significant problem that hasn't been solved yet. This technology doesn't make my life as a credit or debit card user any easier. Well, the couple of seconds I save (one day when the cashier actually isn't surprised and knows about such functionality) are quite nice but I still don't understand why I need a phone for that.
So what are the use cases around the Alipay platform?
P2P
Peer-to-peer is a basic function at Alipay. Typing in the amount you want to send to your contacts (FOR FREE of course) and press the send button is just 10 times more convenient than logging into your online banking account that still has a web interface from the 90's to start a 5-step process to do what you could securely do within seconds following a 2-step process.
POS (restaurant, convenience store etc.)
Leverage on P2P and split the restaurant or any bill and instantly pay it via text, QR or any other technical method. Sure, even NFC would do – but that is so totally irrelevant for the case since you as a customer just want to settle the bill. And yes nearly every restaurant owner etc. already has a smartphone and you can't say that for NFC terminals at all.
Utility bills
Scan the bill or type in the bill's number, authenticate via PIN or fingerprint – done!
Taxi payments
Order your cab and pay it without cash – easy!
Donations
Why not electronically! Who likes coins and change anyway?
Travel bookings
Sure, why not give me access to my favorite holiday / travel booking engine and make sure I do not pay those ridiculous 10-30 EUR surcharge to use my credit card (obviously with a mobile optimized UI).
Money market fund – Yu'e Bao
Interest rates close to zero – let's open up a fund and make interesting interest rates available to the public: your account(s) are already linked so you will just go with the best offer available. And yes that is how one of the biggest funds worldwide with roughly US$ 90bn under management was established.
Foreign Exchange
Similar to successful standalone products such as Transferwise – but hey, already linked to your account giving you access to a multitude of useful and just awesome features already. Hence you don't need another 3rd party product anymore.
Point being:
In comparison to China, the current approaches in the EU are so far away from the customer and their needs so it results in pretty embarrassing consumer surveys like the recent one from Compass Plus in the UK. Asked about their primary payment method within the next 10 years a minority of only 8.2% of the questioned Millennials (aged 18-34) answered with 'mobile payment'. A huge majority of 80.6% still sees cards as their primary method to pay. On top of that, there is still a totally unnecessary and totally irrelevant discussion about the technology going on. The 'non-nerd, normal' user doesn't care at all about NFC, RFID, Bluetooth, QR and whatever other technology will become hip in the near future. Only a platform bundling use cases will strive customer adaption. Sadly there is nothing similar out there for the EU. The Payment Service Directive II might be a chance to change that and puts some additional pressure on banks to finally innovate.
Takeaways:
It is no secret that, after the recent financial crisis, banks and the whole financial system are targeted not only by regulators but also new FinTech players and some disruptors. Since most of the market expects a long lasting period of interest rates close to 0 it is necessary to actively establish new services and therefore revenue streams around existing customers. Not taking very well working approaches in terms of mobile (payment) into consideration when working on your bank's, PSP's etc. payment ecosystem can turn very quickly into a non favorable direction. AntFinancial (valued at roughly US$ 50bn already and handling 3 times the transaction volume of PayPal) is for example already setting up shops in the EU and starts getting more and more active with Alipay out of London. 1% of all retail payments made in the US with Apple Pay is decent but it might be about time to look east and face 190m active mobile payment users and their intention to use mobile payment in the first place. Alibaba and Tencent can be seen on a same or even higher threat level with regard to global banking since they already set up the first internet banks in China and have quantifiable experience in this market which can't be said for the Google Wallet, Apple Pay end similar approaches out there (yet?).