Pioneer investments
admin

December 2, 2016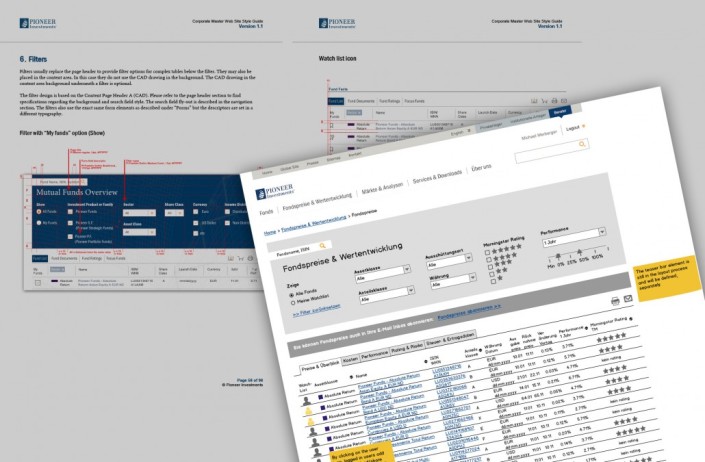 When Pioneer Investments took over German investment fund company Activest in the summer of 2006, it initiated a global brand relaunch. mediaman moved into the client offices in Munich to handle the digital aspects of the project. Ever since then, the global finance company has been a loyal collaborator.
Global Website Redesign
Almost 10 years after we supported the last relaunch, it was again time to modernize the fund company's digital channels and align them globally. This time around, the project lead came from Pioneer Investments Boston and the support from mediaman USA.
In virtual workshops, we determined the needs and requirements of local markets. UX and screen design went through multiple international feedback rounds until the new global style guide was approved and handed over. Since then, each local market has been able to roll out their new websites independently.
Local UX and Design Solutions
For Pioneer Investments, globally aligned key pages need to be supplemented by adaptations based on local requirements. For example, we developed a customer center for the German website with subscriptions for performance data, fund literature, and market analysis.
Continuous Advancement
mediaman supports the mutual fund company in dressing up its whole digital ecosystem. We've built microsites for investment topics and events, email newsletters, and targeted content for institutional investors.