Uniform APP- and Back End-Designs for Anheuser-Busch InBev
admin

December 2, 2016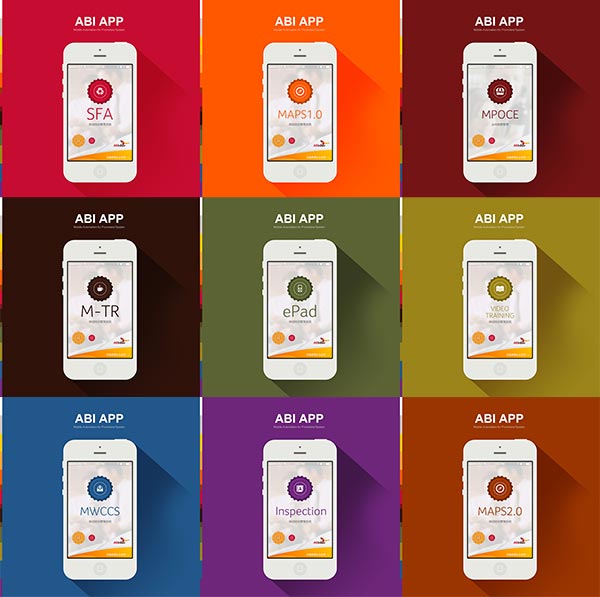 mediaman establishes UI Guidelines for Anheuser-Busch InBev to improve workflows and recognition value of internally used APPs and back ends.
Anheuser-Busch InBev is the leading global brewer and one of the world's top 5 consumer product companies. The company strives to be the best beer company bringing people together for a better world. Its portfolio contains more than 200 beer brands including global brands such as Stella Artois, Corona and Budweiser.
The Anheuser-Busch InBev group counts 155,000 employers based in 25 countries worldwide. Departments like sales management, mobile automation management and others use digital devices to make day-to-day work easier. APPs, for example, are used to have the needed information at hand when being in sales meetings. Back-end operation systems are furthermore used to check sales statistics.
In 2014, Anheuser-Busch InBev tasked mediaman with the improvement of their APP system. A close analysis covered a lack in consistency, user friendliness and recognition value. There were no uniform visual standards, no interaction specifications nor an effective guidance of the user. In short, the APPs caused more operating difficulties than they reduced work.
On the basis of these results mediaman considered improving only one or two APPs as counterproductive. A much better option was the development of a universal UI Guideline as well as designs that could be applied worldwide.
The guideline contains design specifications in the user experience operating interface. Uniform color specification, navigation tools, clear and precise icons, fresh fonts and visual elements were elaborated and determined to reflect an integrated brand identity.
Even more important was the challenge of making the product more intelligent: it had to be convenient for its users. The solution? mediaman adapted single elements of the APPs such as the menu, the structure, forms and navigation tools and summarized the results step by step in the UI guideline. By means of this guideline, the user experience can be improved across different platforms and APPs ensuring that the users can complete their tasks easily in the future.
The client and especially its employees and related suppliers, the user of the APPs, gave mediaman sure recognition and high evaluation. Due to great results and positive feedback for the APP UI Guideline, mediaman could land a follow-up order in 2015: the improvement of existing backend-end systems.
The analysis of the operating system's back ends demonstrated similar weak points: disunion in interface and format, poor visual experience and design standards, bad user experience, lack of consistency and blurred brand image. mediaman considered once again the provision of a clear guideline as the best solution.
In the end, mediaman provided its client not only a profound analysis of existing digital devices but furthermore two 60-page UI Guidelines including exemplary layouts and designs that can be used for a consistent development of internal Anheuser-Busch InBev APPs and back end systems, facilitating their employees' work of all over the world.