Used Cars Worry-Free
admin

December 2, 2016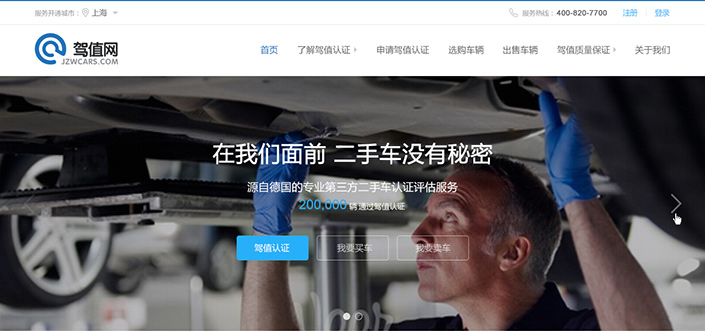 China's Used Car Market is growing at fast pace, but one of the main drawbacks is a general lack of trust in the condition of a used car. mediaman's client Jiazhi, a startup founded by German and Chinese Automotive experts, provides a solution to this problem:
Through its network of workshops in China, Jiazhi issues trusted car certificates combined with an extended warranty and buy-back guarantee. Sellers can easily register their cars on jzwcars.com and get them certified. The data collected during this process is synced with Jiazhi's database and accessible to any potential buyer.
mediaman developed a fully-responsive platform for Jiazhi, featuring a user center to manage vehicles, 3rd party data integration, online purchase and the entire system administration. While still being in an initial phase, the venture has already received very positive feedback in the used car industry. Further features are expected later this year.